House Report Recommends Against "Gutting" Food Assistance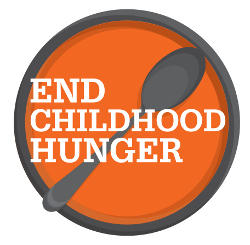 Anti-hunger advocates were relieved to hear that our message that the Supplemental Nutrition Assistance Program (SNAP) is working is getting through to Congress. This week, the House
released a report
on a two-year, top-to-bottom review of SNAP and found that the program is effective and necessary.
In an statement published at Politico, House Agriculture Committee Chair Mike Conway (R-Texas) said "You will find nothing in this report that suggests gutting SNAP or getting rid of a program that does so much to serve so many."
This represents somewhat of a reversal on previous statements, which implied that the SNAP program was wasteful. Fair Share and the Fair Share Education Fund helped deliver personal stories to Congress to show how important SNAP is to helping people get back on their feet, and especially how it helps children have the food they need to get a fair shot.
When kids are hungry, they struggle to learn. When kids don't learn, they struggle in life. Still, 16 million American kids are at risk of going hungry every day. That's 1 out of every 5 kids. We can and we must do better.
Congress is deciding the future of hunger programs right now. As part of the federal budget debating happening right now, expected to pass early in 2017, members of Congress are debating funding levels for programs like SNAP. In recent years, SNAP has borne the brunt of spending cuts, and Fair Share is working not only to prevent any additional cuts, but to educate our political leaders about the importance of restoring funding. We believe we are making an impact.
Commonly known as food stamps, SNAP is one of the most effective and efficient programs for ending childhood hunger and helping to break the cycle of poverty.  This program provides timely, targeted, and temporary benefits to low-income Americans so that they can buy groceries. In a typical month in 2014, SNAP helped more than 46.5 million low-income Americans afford a nutritionally adequate diet; nearly 70% of SNAP participants are in families with children.